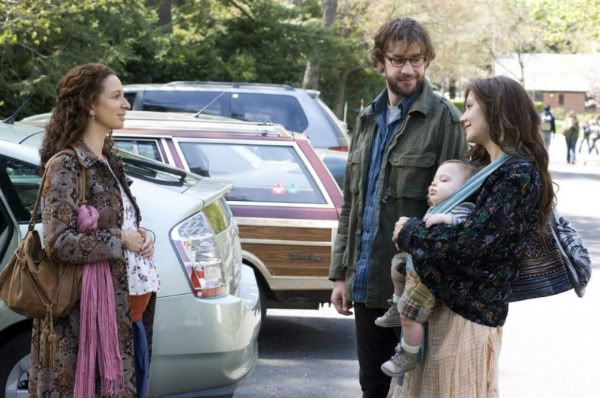 -Do you promise to let our daughter be fat or skinny or any weight at all? Because we want her to be happy, no matter what. Being obsessed with weight is just too cliché for our daughter.
-Yes, I do. Do you promise, when she talks, you'll listen? Like, really listen, especially when she's scared? And that her fights will be your fights?
-I do. And do you promise that if I die some embarrassing and boring death that you're gonna tell our daughter that her father was killed by Russian soldiers in this intense hand-to-hand combat in an attempt to save the lives of 850 Chechnyan orphans?
-I do. Chechnyan orphans. I do. I do.
Yet another criminally underseen movie. If this movie had been released during awards season instead of June, it would have garnered so much more attention. John Krasinski and Maya Rudolph are perfect as a young couple who are facing the realization that they need to grow up quick. Their impending pregnancy leads them on a cross-country journey to find a job and/or a home so that they can raise their child like responsible adults. Along the way they meet up with their friends who they thought were now taking on that "responsible" role only to find them squandering in their own forms of immaturity as well.