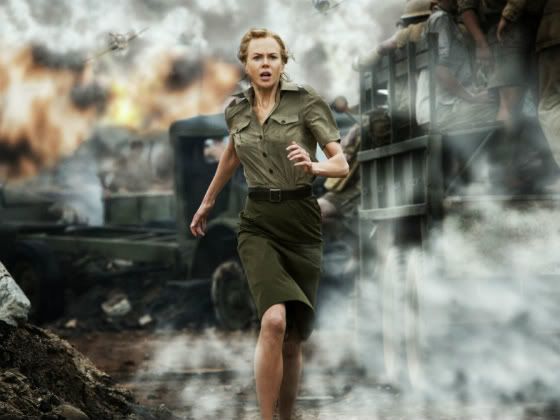 -Missus Boss, I sing you to me.
-And I will hear you.
The saddest part about this movie is that it is only Baz Luhrmann's fourth movie in the past twenty years. With his "Red Curtain Trilogy" (Strictly Ballroom, Romeo+Juliet, and Moulin Rouge!) he transported the viewer to his stage using many elements that are common place in live theater. With "Australia", Luhrmann transports the viewer to the sprawling epics of the Golden Age of American cinema. In the same vein that "Gone with the Wind" celebrated Southern culture and "Giant" celebrated Texas, this movie celebrates the strength, will, and determination of the people of Australia. I don't recommend it much because it is a different kind of movie than is normally made today (and that is off-putting to many viewers), but if you yearn for the Hollywood epics of yore, then you should most definitely see this immediately.