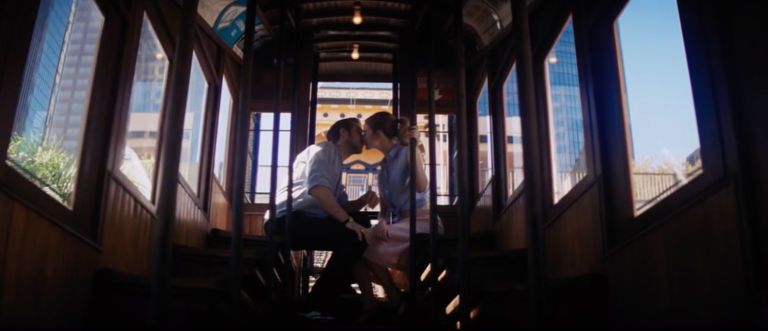 Best Picture:
Arrival
Fences
Hacksaw Ridge
Hell or High Water
Hidden Figures
La La Land
Lion
Manchester by the Sea
Moonlight
Yet another great year for movies. I'm not sure if I am becoming more like the Academy as I get older or the Academy is getting it right now more often. Either way, this group of nine films includes my four favorite films of 2016, Another one that makes my top 10, and two more that would find a spot in my top 20. For the first time since I have been diligently following these awards (around 20 years), my favorite film of the year is the favorite to win Best Picture. I'd still say there is an outside chance of
Moonlight
getting swept up in an ultra-political year, but there is simply not enough
La La Land
detraction for me to see that as anything other than a long shot.
None of the movies here are bad (which is new of late since the expansion beyond five nominees), but here are my personal rankings and how I would vote if given the oppurtuinity. See you tonight!!! Be prepared for plenty of singing and dancing!
My Ballot:
La La Land
Hacksaw Ridge
Lion
Fences
Hell or High Water
Arrival
Hidden Figures
Moonlight
Manchester by the Sea
My Pick to Win:
La La Land
Shamefully Snubbed:
Captain Fantastic
My Full Oscar Predictions (
for those keeping score at home):
Best Picture:
La La Land
Actor in a Leading Role:
Denzel Washington,
Fences
Actor in a Supporting Role:
Mahershala Ali,
Moonlight
Actress in a Leading Role:
Emma Stone,
La La Land
Actress in a Supporting Role:
Viola Davis,
Fences
Film Editing:
La La Land
Foreign Language Film:
The Salesman
Makeup and Hairstyling:
Star Trek Beyond
Music (Original Score):
La La Land
Music (Original Song):
"City of Stars",
La La Land
Production Design:
La La Land
Animated Short Film:
Piper
Animated Feature Film:
Zootopia
Cinematography:
La La Land
Costume Design:
Jackie
Directing:
Damien Chazelle,
La La Land
Documentary (Feature):
O.J.: Made in America
Documentary (Short Subject):
The White Helmets
Live Action Short Film:
Silent Nights
Sound Editing:
Hacksaw Ridge
Sound Mixing:
La La Land
Visual Effects:
The Jungle Book
Writing (Adapted Screenplay):
Moonlight
Writing (Original Screenplay):
Manchester by the Sea
...
whew.... with 4.5 hours to spare!!!