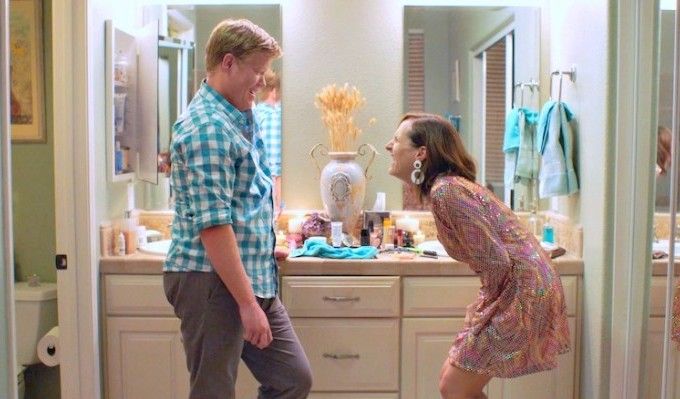 -Go, travel the whole world real quick... so you could just see everything.
-I get to see my whole world at dinner tonight.
Molly Shannon plays a mom dealing with terminal cancer. That may not sound like the best premise for a comedy, you may not recognize the director or any other actor, and that title is just about the worst (really... "Other People"... you guys couldn't have done any better than that??) but you'll just have to trust me. Life is scary, life is sad, life is painful, but life is also funny. I feel the best comedies don't pull any of those punches. This movie also points out the importance of the Independent Spirit Awards. I would've never given this movie a second though if it had not been nominated for four Spirit Awards.