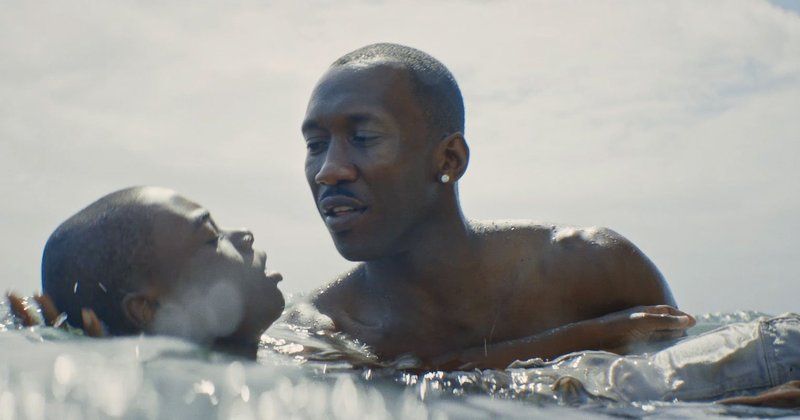 Best Supporting Actor:
Mahershala Ali -
Moonlight
Jeff Bridges -
Hell or High Water
Lucas Hedges -
Manchester by the Sea
Dev Patel -
Lion
Michael Shannon -
Nocturnal Animals
One of the easiest locks of the night. Mr. Ali has had his name on this award for a few months now. That isn't to say its the best performance (he wasn't even nominated for a Spirit award where I believe
Moonlight
will win best picture). I'd even say it isn't Mahershala Ali's best performance of 2016 (in my opinion he did more with his roles in both
Hidden Figures
and
Free State of Jones
). Even with that in mind, this award is an inevitability. The Academy is desperate to fling off the #oscarsowhite stereotype and I am pretty confident that three of the four acting awards will go to people of color. It still doesn't excuse last years snubbing of
Beasts of No Nation
and
Tangerine
or this years complete ignorance of
The Birth of a Nation
, but that's how the Academy rolls.... They did the same thing in 2001 when Denzel Washington won for
Training Day
(after being snubbed for
The Hurricane
) and Halle Berry won for
Monster's Ball
(after every woman of color had been snubbed for nearly 80 years).
As for the other nominees, Jeff Bridges was a powerhouse, and deserves every accolade he receives, Dev Patel was the lead actor of
Lion
and I don't understand his nomination, and Lucas Hedges gave a solid if completely forgettable performance in what will go down as another completely forgettable Kenneth Lonergan movie.
My Ballot:
Jeff Bridges -
Hell or High Water
Mahershala Ali -
Moonlight
Dev Patel -
Lion
Lucas Hedges -
Manchester by the Sea
My Pick to Win:
Mahershala Ali -
Moonlight
Shamefully Snubbed:
Jovan Adepo -
Fences