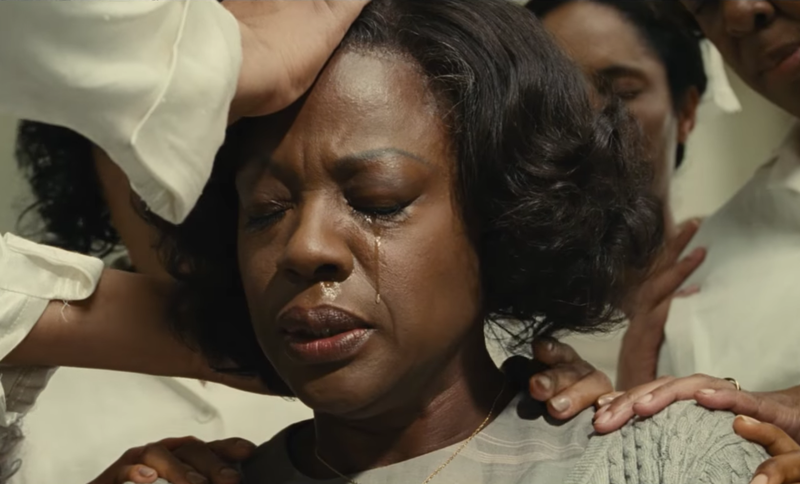 Best Supporting Actress:
Viola Davis -
Fences
Naomie Harris -
Moonlight
Nicole Kidman -
Lion
Octavia Spencer -
Hidden Figures
Michelle Williams -
Manchester by the Sea
I'd really like to sit down and talk to an average Academy voter when they submit their nominations because my image of them in my mind isn't very pretty. It goes something like this:
Hmmm... Best supporting actress.... let's see here.... Oooooohhhh Viola Davis! She isn't on the poster for
Fences
so she must be supporting, we can make up for snubbing her for
The Help
. She's so nice, she'll give a great acceptance speech. She may even cry. Okay, who's next? Octavia Spencer's in a movie about strong black women! Yaaaasssss. I know her, she's so well-spoken. I still don't think that's enough to make up for having 20 white acting nominees last year, wasn't there a crackhead mother in
Moonlight
? What was her name?
[checks IMDB.com]
Naomie Harris. Okay... two more... Were Michelle Williams, Nicole Kidman, Amy Adams, or Cate Blanchett in anything this year? No Cate Blanchett? Darn. All three of the others were! Woohoo! And Amy Adams was the lead? Excellent, I'll have to remember that for later
[spoiler alert - doesn't remember]
. All done! Now don't I feel great about myself!
Yeah, it probably goes something like that... PS: Janelle Monae was the best thing about
Hidden Figures
. Just sayin'.
My Ballot:
Viola Davis -
Fences
Michelle Williams -
Manchester by the Sea
Octavia Spencer -
Hidden Figures
Nicole Kidman -
Lion
Naomie Harris -
Moonlight
My Pick to Win:
Viola Davis -
Fences
Shamefully Snubbed:
Janelle Monae -
Hidden Figures