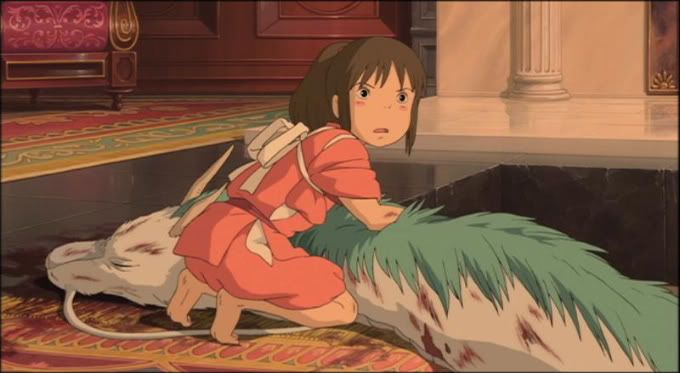 -I promise I'll be back, Haku. You can't die.
-What's going on here?
-Don't you see? It's called... Love.
My favorite movie from the Japanese master Hayao Miyazaki. This movie is a beautiful fantasy about a young girl who gets trapped in a "spa" for gods and spirits. She is put to work, but desperately tries to find a way out while saving her parents and discovering the mysteries of a young boy (and sometimes dragon) named Haku.