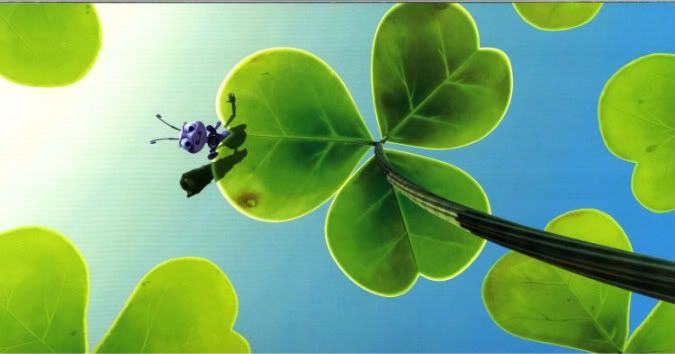 Francis, you're making the maggots cry.
Pixar's second movie continues takes computer animation to levels never though imaginable and features a really cute story along the way. Definitely worth checking out if you haven't seen it.
Also, this movie has recently become my favorite DVD of all time. Abby has inherited my love of movies and pretty much loves the entire Pixar canon plus a few Disney classics. Anyone who has ever been around 2-year-olds knows that sometimes they have a little problem with patience. This is a real problem with most of her favorite movies (especially the new blu-rays) because they force you to at least fast-forward through all kinds of warnings, commercials, and trailers. The "A Bug's Life" dvd slides into the dvd player and immediately goes to the disc menu. Here you can choose to play the movie with ONE PRESS OF THE REMOTE! I understand why trailers and the like are on dvds, but there has to be a feature where you only get forced to watch them once. I would like to issue a giant thank you to the technicians behind the "A Bug's Life" dvd!