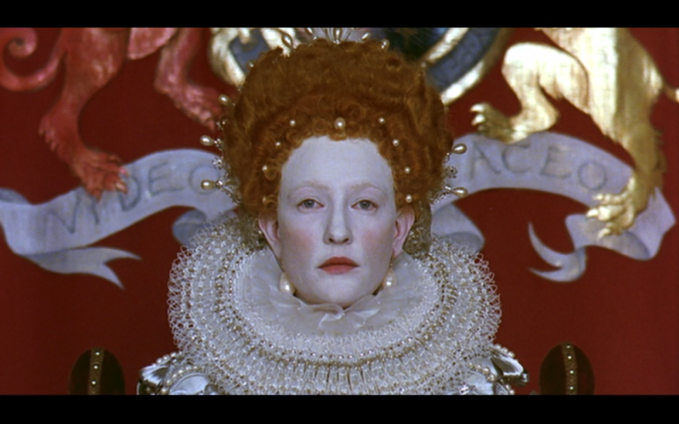 I am not your Elizabeth. I am no man's Elizabeth. And if you think to rule, you are mistaken. I will have one mistress here... and no master.
When I wrote about "Shakespeare in Love", I spoke about how I was so pleased when it defeated heavily favored "Saving Private Ryan" for the best picture Oscar. This was all the sweeter because previously in the evening the Academy had gotten it completely wrong with their actresses. Not only did Cate Blanchett lose to Gwyneth Paltrow for leading actress, but, as an absolute slap in the face, the great Judi Dench won for supporting actress for portraying Queen Elizabeth I (a role conquered infinitely greater by Blanchett). Even though I love this movie and she is surrounded by an amazing cast, this movie is all about what is probably the single greatest female acting performance in my lifetime. Cate Blanchett captures the virgin Queen with such sincerity and realism that I picture her when I think of the Queen.
On a side note, Joseph Fiennes and Geoffrey Rush have major roles in this film as well as "Shakespeare in Love" proving that studios have contractual obligations to cast them if they are making a film about Elizabethan England.