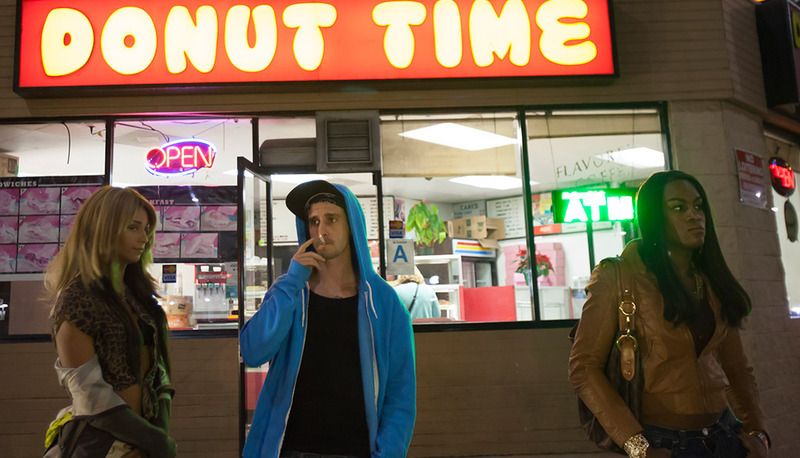 Out here it's all about our hustle, and that's it.
A transgender prostitute gets out of prison on Christmas eve, shares a morning donut with her best friend, finds out her pimp/boyfriend has been cheating on her, turns over every rock in LA until she finds the other girl, beats her up and drags her to a penultimate meeting with her pimp and spurns the advances of a john who thinks he's in love with her. Whew. If you're still with me after that description, then you'll probably dig this movie.
Hollywood was a bit ahead of the game when it came to the marketability of the transgendered lifestyle, but this movie doesn't exploit OR standardize. The biological anatomy of the characters in the film is secondary to their vulnerability and humanity. To go with the refreshing take on telling a story, Tangerine also was shot in a refreshing way (completely on an iPhone) and the editing and soundtrack are both unconventional in a way that seems both groundbreaking and comfortably familiar.