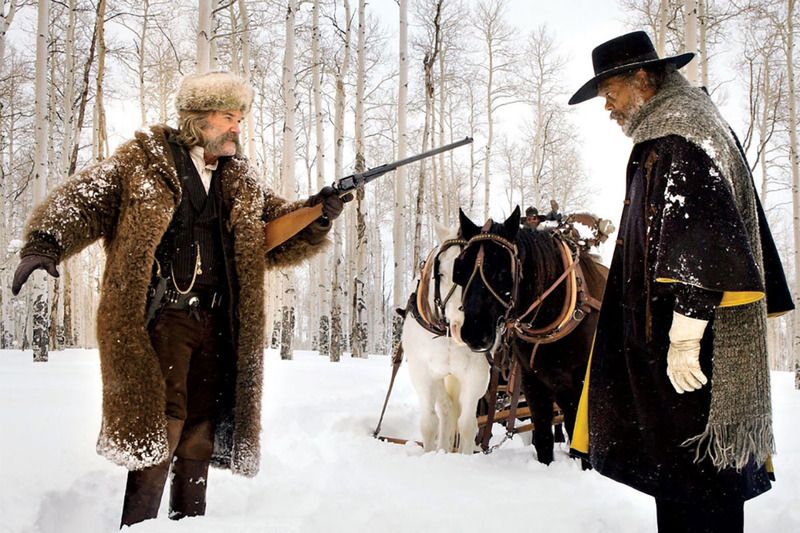 -May I sit down sir?
-According to the Yankees it's a free country...
Woody Allen, Richard Linklater, Aaron Sorkin, Kevin Smith, Quentin Tarantino. The list of screenwriters that could hold my attention through any subject and without limit is a pretty short one, but it is a perfect one nonetheless. Of all the hoopla over #OscarsSoWhite this year, forgotten is the fact that both Aaron Sorkin (for
Steve Jobs
, which I still need to see) and Quentin Tarantino were snubbed for best screenplay. The movie is nominated appropriately for Ennio Morricone's nostalgic score, but this movie lives and dies (and dies and dies and dies...) with its QT-patented witty, grungy, and risky screenplay. If you like Quentin's other movies you'll dig this one. It isn't his best but, like the other directors listed above, it offers his fans the invaluable experience of witnessing more of his words on the screen. Which, when it comes down to it, is all we ever really want from Tarantino.