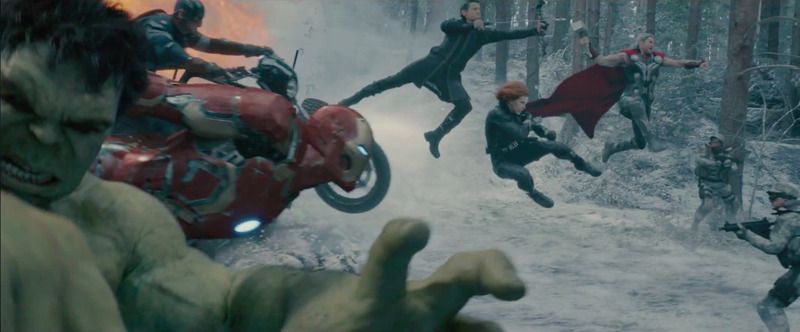 Doesn't matter what you did, or what you were. If you go out there, you fight, and you fight to kill. Stay in here, you're good, I'll send your brother to come find you. But if you step out that door, you are an Avenger.
I've been a weekly visitor to the comic book store since about 2000. I don't read everything, but I got into Green Arrow, Batman, Superman, and the Justice League. For those that don't know those are from DC Comics. It's main rival is Marvel comics, which I only read sparingly. Why oh why did Marvel figure out how to make comic book movies, while DC continues to feel the need to sell their licences away to moviemakers who have no respect for their source material??? I once read that the cover of Fantastic Four #1 is so iconic because the legendary Jack Kirby was able to portray all four members of the super-team using their powers in one shot: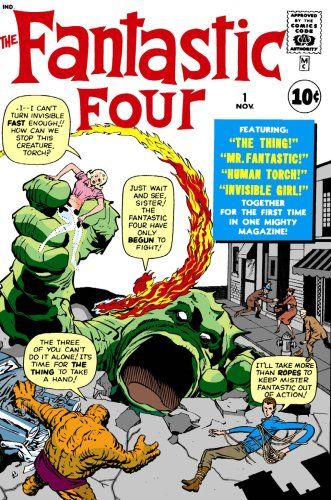 Joss Whedon and his cinematography team accomplished this with six superheroes and on film in the shot above from the film's opening battle. This detail serves as a microcosm for what Marvel films gets right. They don't try to make a film from a comic book source, they succeed in making a comic book that moves like a film.