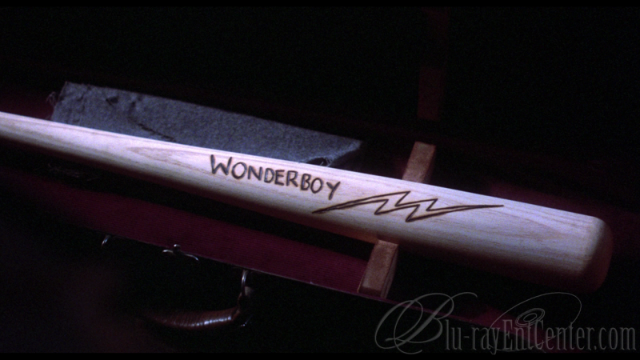 C'mon Hobbs, knock the cover off the ball!
I know this is out of order, but I need to write this blog while the film is still fresh in my mind. Let me preface this by saying, that I am not a fan of baseball. I find it tedious to play and boring to watch. Still, I respect the spirit of the game. It is where most young men (including myself with the mighty Chiefs) get their first real lessons in sportsmanship, honor, and perseverance. I really only go out of my way to watch baseball this time of year for the Little League World Series. These young men exhibit what is best about the game. There are no steroids or fights, and one finds more hustle in a week than in an entire regular season of MLB. The players treat each other with respect and friendship. This is the kind of baseball I can get behind. Now on to the movie:
It says something about a movie when you know for absolute certain how it is going to end and it still hits you in the stomach like an exploding light bulb. Roy Hobbs (portrayed by Robert Redford, who has become quite a staple of this blog for the past week or so...) has spent sixteen years of his life hiding from facing the shame of a one night pseudo-indiscretion. "The Natural" is the story of how he comes out of hiding to reclaim his honor, remember his father's lessons, and swing a bat really hard. Although Glenn Close plays Hobbs' teenage love-interest (and more...), this movie is not a conventional love story. Every relationship that he has hinges on the same code of sportsmanship and hard work that lie in the eyes of those Little Leaguers in Williamsport this weekend.
Technically, the film was masterfully acted by Redford, Close, Wilford Brimley, and a conniving Robert Duvall. It is also a testament to the power of composer Randy Newman who crafted a score that framed the tension of that last at-bat better than words can describe.
...Back to 1976 tomorrow...