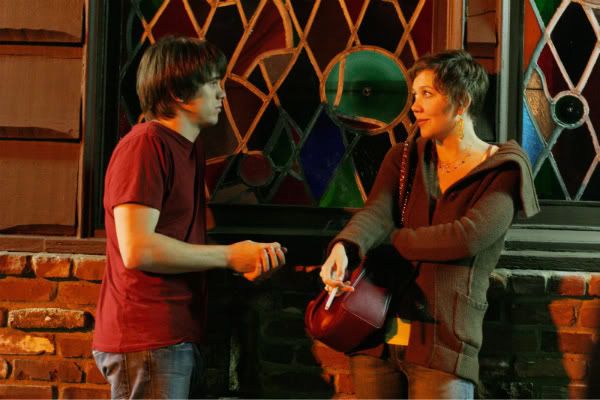 -I'm not pro-life, though.
-Who is, once you start to pay attention?
This movie weaves together many different stories about love, family, aging, and sexuality using criminally underused methods such as narration, title cards, and splitscreen. It almost doesn't work, but director Don Roos makes a genius move by giving the role of emotional anchor to the absolutely divine Maggie Gyllenhaal. There is something about her on-screen presence that simply makes me happy. She could honestly make my heart warmer by reading the phone book. The movie also gives a pretty large role to Jason Ritter who captures his late father's bumbling charisma with ease.