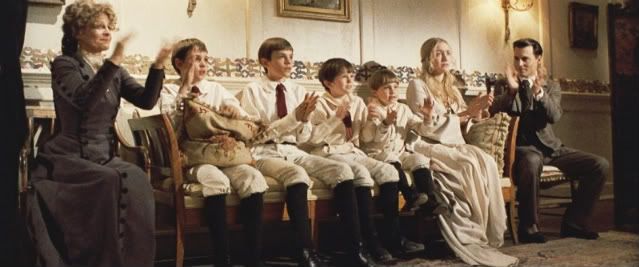 -When I think of your mother, I will always remember how happy she looked, sitting there in the parlor watching a play about her family, about her boys that never grew up. She went to Neverland. And you can visit her any time you like if you just go there yourself.
-How?
-By believing, Peter. Just believe.
It simply doesn't get any better than a true story with a touch of fantasy, Johnny Depp, Kate Winslet, a really talented young actor (Freddie Highmore) and the origin of Peter Pan.