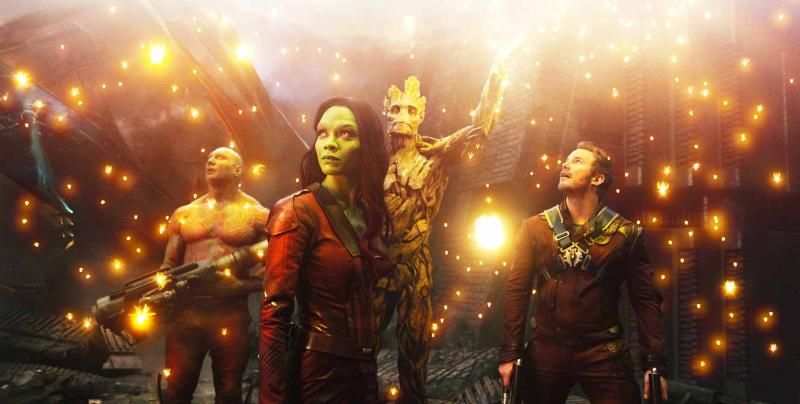 Best Makeup & Hairstyling
Foxcatcher
The Grand Budapest Hotel
Guardians of the Galaxy
Three very deserving nominees.
Foxcatcher
's makeup team transformed Steve Carell into John DuPont. The hairstylists of
Grand Budapest
were completely original with their designs in a way that kept up with Wes Anderson's whimsical masterpiece. Still, they don't really come close to the overwhelming job done by those working on (with apologies to
The Avengers
) the best comic book movie of all time. In a day where movie-makers simply throw CGI at a problem, James Gunn and company used the perfect mix of digital (Rocket) and real characters. Compare the realism of Gamora and Drax to the disconnect felt with characters like the Na'vi aliens in avatar or (heaven forbid) Jar-Jar Binks. Unfortunately, I think the Academy is gonna fill up the GB Hotel with awards in the technical categories, so I think they win here. I wouldn't really be disappointed if any of these films went home with the Oscar, but it's pretty clear who deserves it.
My Ballot:
Guardians of the Galaxy
The Grand Budapest Hotel
Foxcatcher
My Pick to Win:
The Grand Budapest Hotel
Shamefully Snubbed:
The Theory of Everything