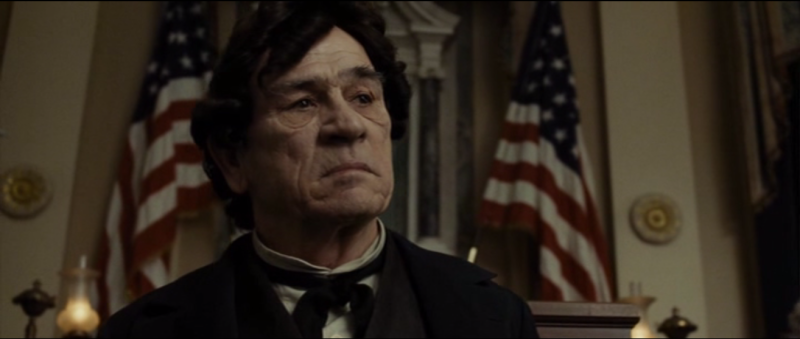 Nominees:
Alan Arkin - Argo
Robert De Niro - Silver Linings Playbook
Philip Seymour Hoffman - The Master
Tommy Lee Jones - Lincoln
Christoph Waltz - Django Unchained
From a "picking the winner" viewpoint, I think this is the most wide open I have EVER seen a major category at the Academy Awards. I truly would not be surprised to hear any of the five actors called tomorrow night. As for me, though, I don't think it should really be this close. Tommy Lee Jones gives a performance that not only caps an amazing career, but also manages to get noticed in a film that has arguably the best lead acting job in a decade. His Thaddeus Stevens may not compare to the ultimate transformation that is Day-Lewis' Lincoln, but the supporting role is what drives the heart of the film.
My Ballot:
Tommy Lee Jones - Lincoln
Alan Arkin - Argo
Robert De Niro - Silver Linings Playbook
Christoph Waltz - Django Unchained
My Pick to Win:
Robert De Niro - Silver Linings Playbook
Shoulda Been Here:
Sam Rockwell - Seven Psychopaths