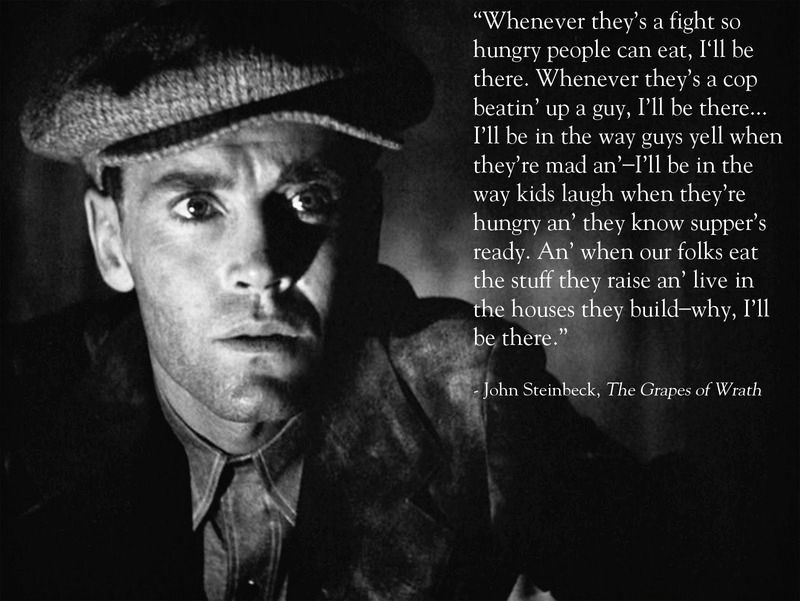 "We live in divisive times." "Never has our nation been so divided."
Quotes like these are bouncing around more than ever. My response is: Really? By nearly every statistical measure we are living in the most connected, peaceful, and prosperous time in our nations history. So why do we propagate, believe, or even tolerate this mantra of division? There are numerous logical explanations (we want to be on the "winning team, it is human nature to think things were better in the "good ol' days", etc.), but I am more concerned with preaching the anti-message. We are one. We are United. Our common goals are so much more important than our petty differences.
Why on Earth am I writing this in a movie blog? Because Meryl Streep.
Nothing presented in her acceptance speech at the Golden Globes was divisive, but it immediately split the country onto Team Meryl and Team Trump. I don't know Mrs. Streep personally (though I realize that is surprising), but I am sure she is disappointed by the division caused by her speech. Go back and read the transcript. She didn't say you were a bad person if you voted a certain way. She didn't say you were a saint if you voted the other way. She simply presented that, as a master actor, she knows perhaps more than most that our actions are important. In the backlash to her speech, many have moved to boycott awards shows because they are self-congratulatory celebrations of everything wrong with the Liberal Elites.
While some of that may be true (obviously the "self-congratulatory part), we can't lose sight that awards shows are a celebration of the art of the moving picture. This is one of the most important art forms of our modern age. If you want to know what the Great Depression was like, you watch "The Grapes of Wrath", World War I - "All Quiet on the Western Front", inner-city racism - "Do the Right Thing", Facebook - "The Social Network". These films are not "divisive" they are unifying. We all understand what Tom Joad was feeling when he tearfully said goodbye to Ma. We feel Paul's fear as he sees the mustard gas creeping his way. We empathize with Mookie as he heaves the trashcan through the window. And we see ourselves reflected in the computer screen for better or worse as Mark Zuckerberg unleashes a new era of internet connectivity.
When times seem tough, a smart person once told me, "Look to the artists", not for salvation or self-fulfillment, but for empathy, love, and peace. It isn't always pretty or funny or exciting, but the best films are those that unite us in our humanity. So join me in celebrating another year of my favorite art-form. Let yourself go in the nostalgic steps of "La La Land", be thankful for your family even though it may not be as strange as "Captain Fantastic"'s, soar past the weak confines of racism with the strong women of "Hidden Figures", discover that fear can be defeated with "Kubo", and find prevenient grace where it seems the hardest to come by on top of "Hacksaw Ridge".
The Academy Award nominations come out next Tuesday, and I still have quite a few movies to see in the next month, but these would be my personal nominees:
Best Picture:
La La Land
Best Actor in a Leading Role:
Andrew Garfield,
Hacksaw Ridge
Best Actress in a Leading Role:
Emma Stone,
La La Land
Best Actor in a Supporting Role:
Jeff Bridges,
Hell or High Water
Best Actress in a Supporting Role:
Janelle Monae,
Hidden Figures
Best Animated Feature:
Kubo and the Two Strings
Best Cinematography:
La La Land
Best Costume Design:
Captain Fantastic
Best Director:
Damien Chazelle,
La La Land
Best Documentary:
Weiner
Best Film Editing:
La La Land
Best Makeup and Hairstyling:
Florence Foster Jenkins
Best Original Score:
La La Land
Best Original Song:
Audition,
La La Land
Best Production Design:
Fantastic Beasts and Where to Find Them
Best Sound Editing:
Hacksaw Ridge
Best Sound Mixing:
La La Land
Best Visual Effects:
Fantastic Beasts and Where to Find Them
Best Adapted Screenplay:
Hacksaw Ridge
Best Original Screenplay:
Captain Fantastic