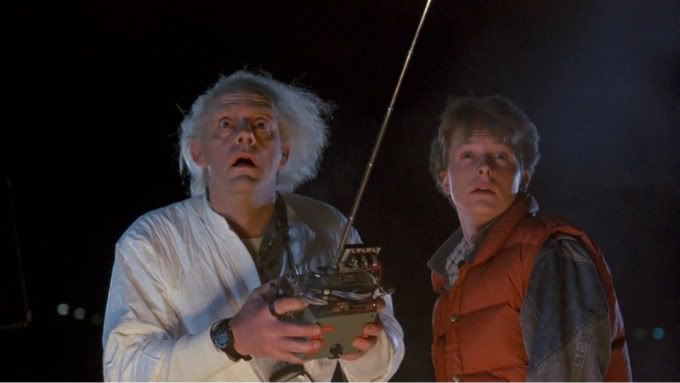 Don't worry. As long as you hit that wire with the connecting hook at precisely 88mph the instant the lightning strikes the tower... everything will be fine.
Hopefully you've already seen this modern masterpiece. If not, please do so immediately. The music and clothes may be a little dated, but the trilogy is (in my humble opinion) the greatest time travel saga of all time (and everybody dreams of traveling through time, right?). With this in mind, I'll treat you to some fun trivia:
-Michael J. Fox almost couldn't film the movie due to commitments on "Family Ties".
-Tony Hawk helped choreograph the skateboard scenes but was too tall to be Michael J. Fox's stunt double.
-Michael J. Fox is ten days younger than Lea Thompson and three years older than Crispin Glover... They play his parents in the film... He was also 24 when this film released which means he was still playing the same "high school" student in 1990 when he was 29 (my age)