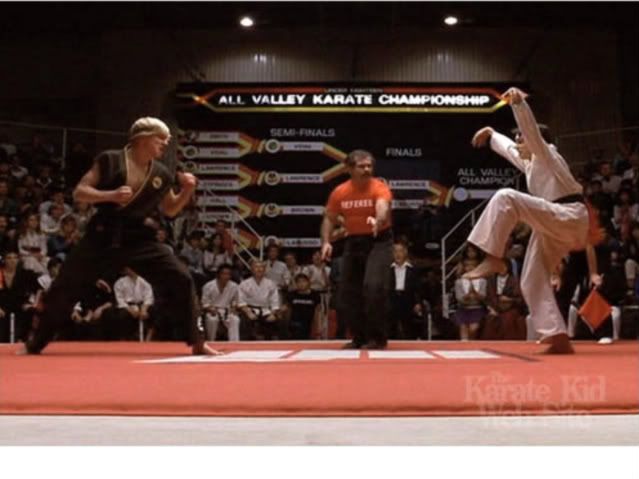 Wax on, right hand. Wax off, left hand. Wax on, wax off. Breathe in through nose, out the mouth. Wax on, wax off. Don't forget to breathe, very important.
Wax on, wax off. Wax on, wax off.
Whenever anyone makes a "best of all time list", they inevitably include a little film about a washed up, slurring boxer from Philadelphia who beats the odds and holds his on against the best fighter in the world. Well for all of us that are between the ages of 25 and 35, THIS is our "Rocky", and, in my honest opinion, I think it is a better film. Daniel-san not only learns his lessons from a much more interesting mentor than Stallone ever had, but he comes out on top in the end. Pat Morita's Mr. Miyagi is the best sage on the silver screen this side of Dagobah, and Elizabeth Shue is both adorable and a valuable member of Daniel's support team.
If you ever tried a "crane kick", this pick is for you!