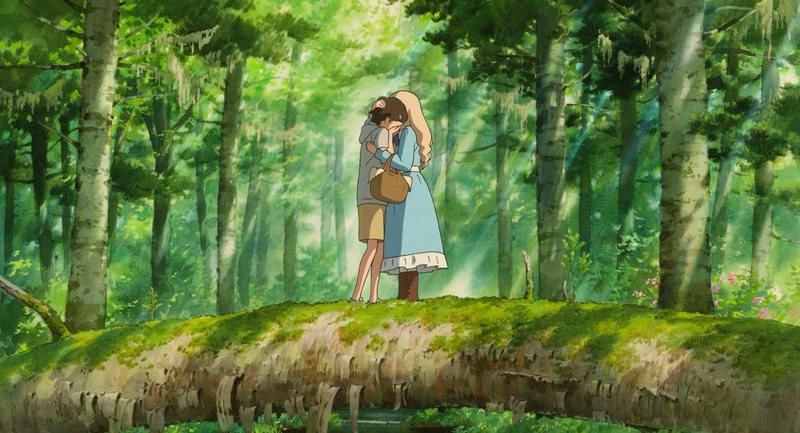 In this world, there's an invisible magic circle. There's an inside and an outside... and I am outside.
As the finale in my "Best of '15" series, I present to you the most surprising, breathtaking, and heart-wrenching film of the year. Part teen angst film, part ghost story, part love story, and all of the whimsy one can fit into 103 minutes of moving pictures as gloriously beautiful as the still frame pictured above. I'm not so sure this should be your first foray into Japanese animation (that would probably be Castle in the Sky, Princess Mononoke, or Spirited Away), but if you are open and willing, you will be treated to the best film released in the United States during the 2015 calendar year.
I have long been a fan of Studio Ghibli and especially its central filmmaker Hayao Miyazaki. The mighty godfather of animation is 74 years old now and constantly speaking of retirement. It first seemed that his son Goro would be the heir to the empire, but his two films have been solid but underwhelming. I submit that we have found the man to keep the vaunted animation studio on the top of its games for years to come, Hiromasa Yonebayashi. That may be a mouthful (especially for our English mouths), but his adaptation of the Borrowers (
Arriety)
in 2010 was perfection, and he has improved on his craft with this masterpiece.