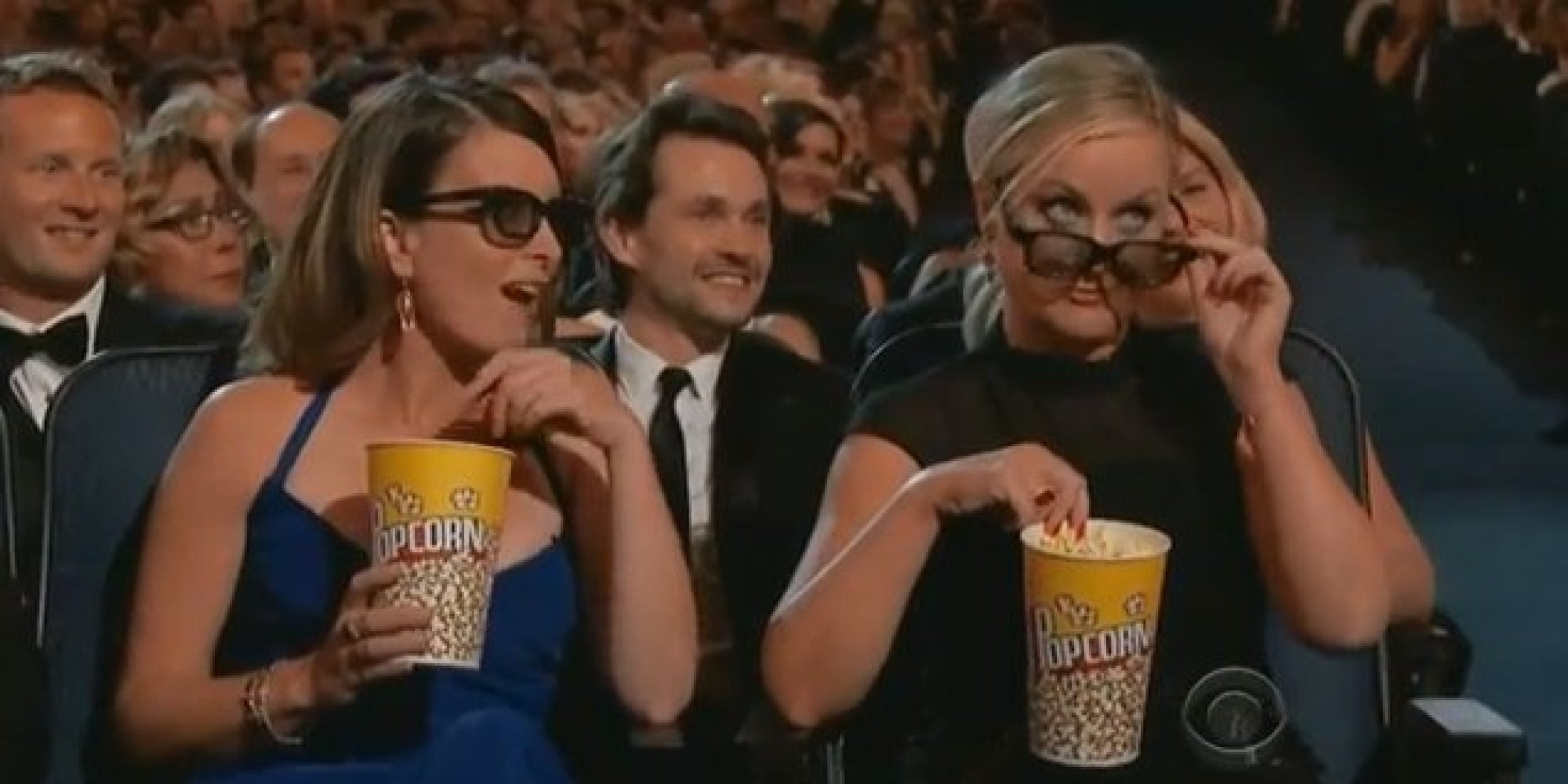 For me, this Sunday night's Golden Globes award show is the beginning of a two month thrill-ride to try to see as many movies as possible to prepare for Oscar night (the "real awards"). Still, even with the "ugly" stepsister level of notoriety the actual show is a whole lot of fun. I'll certainly be there as Amy and Tina guide us through the best of movies and TV from 2014. Here are my quick thoughts on each category so that you can dominate your office Golden Globe pool (which most certainly does not exist). NOTE: This is probably the hardest awards show to predict because: 1. It's still relatively early in the season, 2. I haven't seen quite a few of the films, and 3. The voters are the Hollywood Foreign Press Association, who tend to oftentimes have a much different view of what constitutes a good film or performance. "My Pick" is who I think will win. "I'm rootin' for" is pretty self-explanatory. "Shoulda been here" represents who I think got snubbed or deserved recognition.
Best Motion Picture - Drama
My Pick: Selma
I'm rootin' for: Boyhood
Shoulda been here: Most of my favorites that I've seen are either comedies or are already listed here.
Best Actress in a Motion Picture - Drama
My Pick: Reese Witherspoon - Wild
I'm rootin' for: Felicity Jones - The Theory of Everything
Shoulda been here: Scarlett Johannsen - Under the Skin
Best Actor in a Motion Picture - Drama
My Pick: Eddie Redmayne - The Theory of Everything
I'm rootin' for: Eddie Redmayne - The Theory of Everything\
Shoulda been here: Ellar Coltrane - Boyhood
Best Motion Picture - Musical or Comedy
My Pick: Birdman
I'm rootin' for: Pride
Shoulda been here: Chef
Best Actress in a Motion Picture - Musical or Comedy
My Pick: Amy Adams - Big Eyes
I'm rootin' for: Quvenzhane' Wallis - Annie
Shoulda been here: Jenny Slate - Obvious Child
Best Actor in a Motion Picture - Musical or Comedy
My Pick: Michael Keaton - Birdman
I'm rootin' for: Michael Keaton - Birdman
Shoulda been here: Jon Favreau - Chef
Best Supporting Actress in a Motion Picture
My Pick: Patricia Arquette - Boyhood
I'm rootin' for: Patricia Arquette - Boyhood
Shoulda been here: Imelda Staunton - Pride
Best Supporting Actor in a Motion Picture
My Pick: Ethan Hawke - Boyhood
I'm rootin' for: Edward Norton - Birdman
Shoulda been here: Chris Pine - Into the Woods
Best Animated Film
My Pick: The Lego Movie
I'm rootin' for: Big Hero 6
Shoulda been here: none; these 5 are perfect
Best Director - Motion Picture
My Pick: Richard Linklater - Boyhood
I'm rootin' for: Richard Linklater - Boyhood
Shoulda been here: James Gunn - Guardians of the Galaxy
Best Screenplay - Motion Picture
My Pick: Boyhood
I'm rootin' for: Boyhood
Shoulda been here: The One I Love
Best Original Score
My Pick: Interstellar
I'm rootin' for: Birdman
Shoulda been here: Big Hero 6