5. Star Trek: Into Darkness

You misunderstand. It is true I chose not to feel anything upon realizing my own life was ending. As Admiral Pike was dying, I joined with his consciousness and experienced what he felt at the moment of passing. Anger. Confusion. Loneliness. Fear. I had experienced those feelings before, multiplied exponentially the day my planet was destroyed. Such a feeling is something I choose never to experience again. Nyota, you mistake my choice not to feel as a reflection of my not caring. Well, I assure you, the truth is precisely the opposite.
I really hope J.J. Abrams is able to do for the Star Wars franchise what he has done for the Star Trek franchise. Without the need to do origin stories, and shoehorn in quite as many trekkie easter eggs, Abrams was able to fashion the greatest Star Trek movie ever (with extreme apologies to the mighty cetaceans of Star Trek IV).
4. The Hunger Games: Catching Fire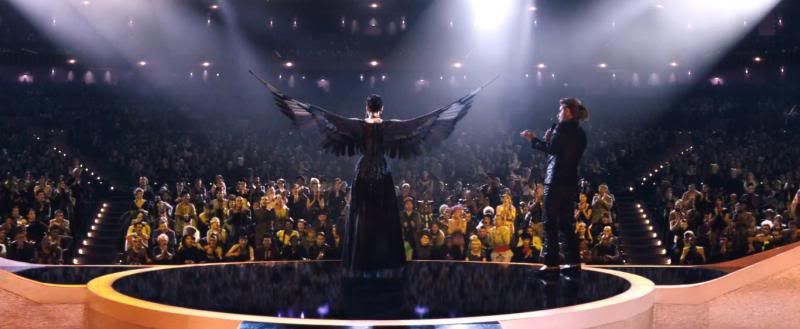 This is the revolution, and YOU are the Mockingjay.
It pains my pretentious movie snob soul to have TWO mainstream tentpole sequels in my top five movies for the year. What can I say? They nailed it. Admittedly, unlike Star Trek, my love for this movie comes much more from my love for the source material. I devoured the Hunger Games series a few years ago when I first saw the teaser picture of Jennifer Lawrence as a bow-wielding riot-grrrrl heroine. I absolutely love the "down with the man" mentality of the story, and I was impressed with the way the book handled the more uncomfortable subjects of insurrection that seem to be glossed over in most "rebel alliance" stories. Whereas the initial offering in this series bungled some key scenes (I still don't get how the filmmakers screwed up the tension of the "berry" sequence), this movie nails everything that is moving and important in the novel. Most people hate the "cliffhanger" ending, but it's true to the book, and I can't wait to hear those "fair-weather" fans whine if they actually get Mockingjay right.
3. Before Midnight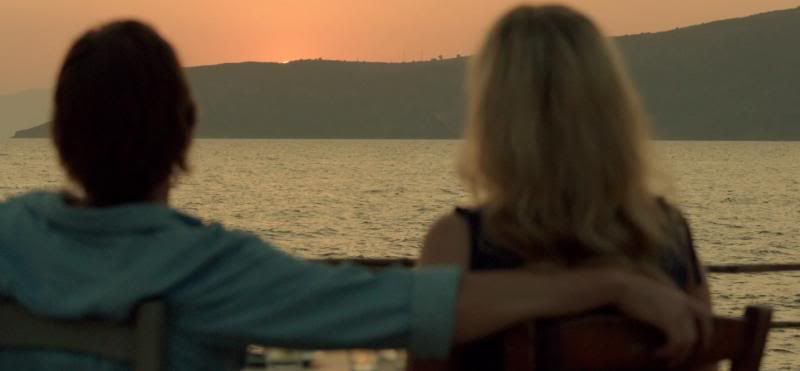 If you want love, then this is it. This is real life. It's not perfect, but it's real.
Somewhere around 2000 or 2001 I stumbled across "Before Sunrise" in the $5 dvd bin at Wal-Mart. Seeing it was directed by Richard Linklater (Dazed & Confused) and starred Ethan Hawke (who is pretty much my favorite actor), I made what turned out to be the best "blind-buy" of my life. The movie follows a night in the life of two strangers who fall in love while walking the streets of Vienna. They met for a sequel (Before Sunset) in Paris in 2004, and, true to form, nine years later in 2013 we are once again treated to 90 minutes in the lives of Jesse and Celine. I could watch these two characters talk forever. This movie, especially, is probably the closest thing I have to a mirror into my marriage than any piece of art I have ever witnessed.
2. her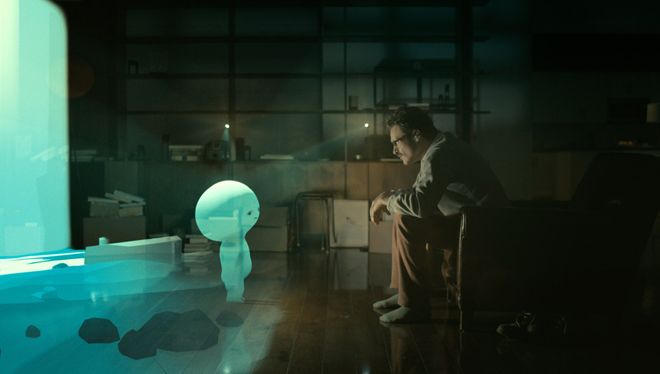 -I've never loved anyone the way I love you.
-Me too. Now we know how.
In only his fourth feature-length film in his fifteen year career, Spike Jonze made the most original love story of the past decade. Scarlett Johannson's vocal performance deserved much more recognition because, however far-fetched an A.I.-Human love story may seem, you WILL believe in the power of love conquering all barriers.
#1 coming soon with a little bit of a surprise.....