Triumphant return to the movie blog!!! Over the next couple of weeks I will profile my favorite films of 2012 (in no particular order, mind you). I will also through out my Oscar/Golden Globes/Independent Spirit picks, and culminate my movie watching season sometime in February with my Top 10 list of 2012. Stay tuned!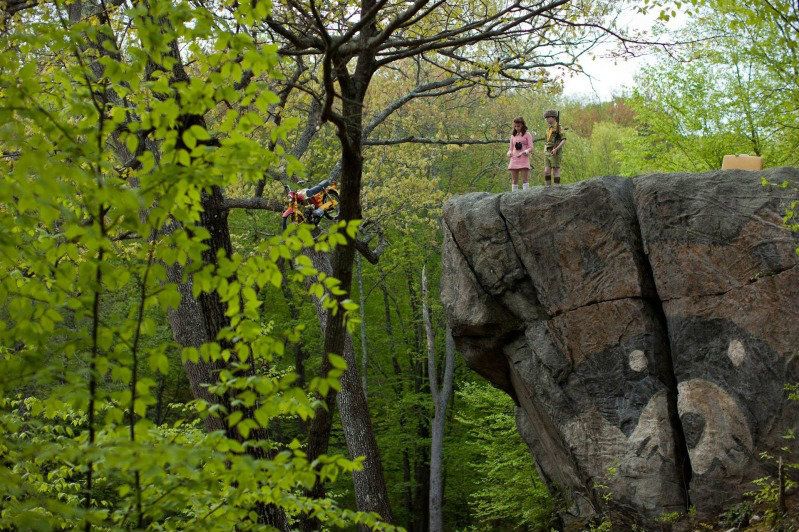 We're in love. We just want to be together. What's wrong with that?
Not my favorite Wes Anderson film (that would still be "The Royal Tenenbaums"), but I truly believe this is Anderson's masterpiece. It is everything about what makes his films great reduced to the simplest context of boy meets girl/girl meets boy innocence. All of the the unique filmmakers elements are there from the pitch perfect soundtrack, to the quirky, but sweet dialogue and performances, to the sets and scenery sculpted with a "doll-house" level attention to detail.
Every performance is brilliant; where else can you see Bill Murray, Frances McDormand, Edward Norton, Bruce Willis, Jason Schwartzman and Tilda Swinton all at the top of their comedic game? Still, the film belongs to the magical performances of the two young stars Jared Gilman and Kara Hayward as they take the fragile and sweet script and make us believe in the purity of their true love.
PS: My list of movies to watch before I make my 2012 top ten list: Flight, The Master, Life of Pi, Looper, The Dark Knight Rises, Amour, Silver Linings Playbook, Zero Dark Thirty, The Sessions, Rust and Bone, The Paperboy, The Perks of Being a Wallflower, Salmon Fishing in the Yemen, Hope Springs, The Deep Blue Sea, Arbitrage, and probably a handful more...