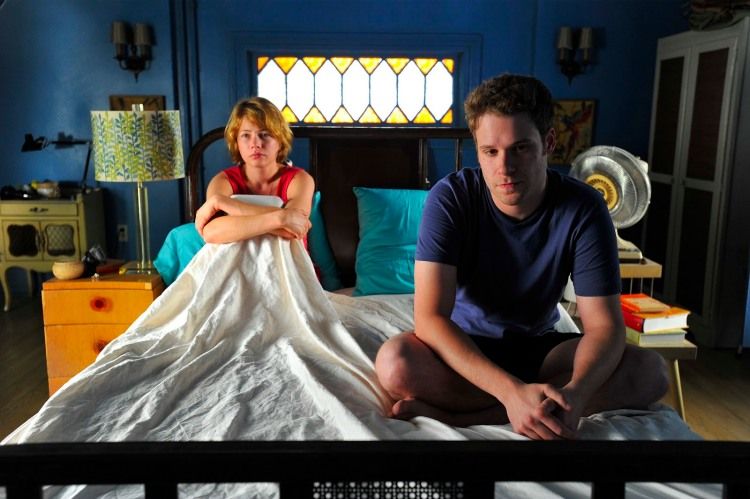 -I'd like to make a date to kiss you.
-Well.... my schedule's fairly flexible.
Many times throughout a year a film simply slips through the cracks of our theater-going collective consciousness. Most of the time this is because the movie is bad, unoriginal, or simply forgettable (and this is a good thing), but every once in a while it's because of an unfortunate release date, poor advertisement, or originality that the average box-office patron may not be quite ready for yet. "Take this Waltz" suffered from all three of the latter disadvantages. Given a December release date, the right amount of "awards-season" buzz, and solid hipster word-of-mouth this movie could have been huge. It is a romantic comedy that breaks every rule, using elements of mystery to keep the viewer guessing, but at the same time keeping the perfect touch of whimsy to maintain the magic that a romance needs. The unpredictability borders on the absurd at a few points, but amazing performances by Michelle Williams and Seth Rogen and delicate direction from Sarah Polley never let the disbelief take over the artistry.